Hydro-Dynamic Services, LLC - a native Colorado pool builder
Says, "RELAX...It's time for a swim!"
Take a vacation in your own backyard, enjoy a relaxing evening in your own custom spa, or provide the perfect retreat for guests of your lodge or holiday destination. Since 1998, Hydro-Dynamic Services has specialized in the design, construction, and maintenance of custom swimming pools, spas, and water-features.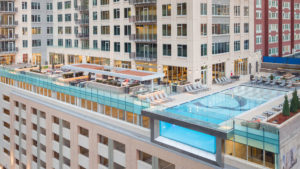 As Colorado's own full-service pool company, we have provided the technical and creative expertise to create and operate distinctive swimming pools and spas for both commercial and residential customers.
In the process, we increase the charm, beauty, value, and functionality of your property. Whether you're looking to build the ultimate backyard oasis, or renovate your community water-park, let the professionals at Hydro-Dynamic Services accomplish your vision.